Finding a quality HVAC contractor shouldn't be as out of reach as a desert mirage. You deserve a good experience with an Arizona-grown company that cares about your needs. Since 1983, the Murrieta family has owned and operated Oasis Air Conditioning & Heating in Green Valley, Ariz. Our promise is to deliver reliable products backed by the best service at a fair price. It's a commitment you can count on.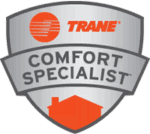 We are ready to serve you
Michael M.
General Manager/Co-Owner
David L.
Service Technician
Carlos "Chuck" O.
HVAC Installer